Commercial Pressure Washing
We want every business and business owner to feel like they are providing top notch quality and visual representation of their brand. We take every extra effort and measure to do the job right the first time.
Proudly serving the great state of Texas from our Houston based facilites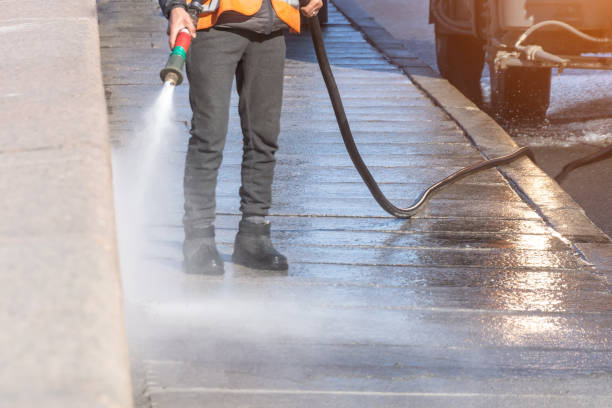 Commercial Pressure Washing
When a customer pulls up to your business to shop or is looking for a place to potentially rent for their own business… what is the first thing people notice? Is it the product? Is it the logo? NO, it is the CURB APPEAL! Similar to the first impression with someone you just met.
Commercial Sign Cleaning
We also provide Large commercial sign cleaning. We use a highly skilled team to reach areas that competitors cannot. With the utilization of book lifts, we can reach those tall areas that are caked up with mildew and mold.
Fleet Washing
LSC can provide fleet washing services for you trucking, bus, or van fleet. Do you have several vehicles that travel far and wide that always come back with road grime and dirt?
Line Striping
LSC provides more than just pressure washing. We also specialize in parking lot line striping! Does nobody know where to park? Are the lines faded and unvisible?
Home Cleaning
LSC can also service your home and other residential matters. We have experience in HOA contracts/ servicing as well as individual homeowners driveways, sidewalks, curbs, mailboxes and fences.
Gum Removal
Gum is that one thing you will never be able to prevent from being spat on the ground right at the front of your business.
LSC was hired to pressure wash all of the raised curb and building siding of this large distribution facility, as well as revitalizing the fire lane to ensure fire code compliance. The job was completed in 2 days outside of business hours to ensure no disruption to...
read more
How it Works
We send a detailed 3 option quote
We arrive at the agreed upon date of service
Any equipment, vehicles, or large items must be moved prior to date of service or paint.
What's to Expect
Professional service and top notch quality
Honest hardworking technicians
Efficient and timely service
What's Included
Turn key service
Satisfaction guarantee
Flexible hours of operation
Your Satisfaction Guaranteed
Our professional team focuses on every tiny detail for you. The LSC team takes before, during, and after photos for every customer and our own management review prior to finishing the job
Reliable & Fully Insured
At LSC we make sure you feel secure in using our services. You should only trust a fully insured company when deciding who to hire. All our customers can feel confident with LSC and our $1 million in liability coverage to protect your commercial property
LSC Pressure Washing transformed the front of my business. They were professional, provided exceptional customer service, and communicated throughout the process. I would highly recommend them to anyone who needs to freshen up the look of their storefront.
Garrett and his team are prompt, polite, and truly do a fantastic job cleaning my investment properties. I have recommended him to several other individuals and they also speak the same high praise. Easy and simple, how it is supposed to be.
Thank you LSC for the professional and detail oriented pressure washing job you did for us. Our business front, sidewalk, and perimeter fence look like brand new. I will be sure to refer you to other colleagues and businesses. 
Had the Best experience with Mr Wenzel & his crew. The quality of my pressure washing services were amazing. Would Highly recommend LSC.
Renee Feathers
2021-12-29
Professional, friendly service. Driveway looks great after the washing. Great value.
I hired LSC to pressure wash my house, driveway and pool area. They complete the entire job in one weekend. They were courteous and addressed any requests like rising down the windows from the backslash, without hesitation. Will use again for future needs. Highly recommend
I used LSC pressure washing to do my house driveway and sidewalks and am super pleased with the results! Garrett, was extremely personable and helpful. I will definitely use them again!
My business' sidewalks and parking lot lines look fantastic. I would 10/10 recommend LSC. Looking forward to hiring and working with them in the future